Oligopin® and Cosmythic® are the most concentrated pine bark extracts on the market.
Standardized to a minimum of 67% low molecular weight of OPC, they are used in the formulation of a wide range of functional food and drink supplements.
Their scientifically proven biological activity and efficacy contribute to improving the well-being and health of patients worldwide.
40 years of experience
In less than a century, the men and women of DRT have made geographical and plant specificity the essence of success. Created in 1932, in addition to its position as a key player in perfumery and resins, DRT has developed a unique know-how in plant extraction from a noble raw material: French maritime pine. DRT now employs 1200 people (300 of whom work outside France) to ensure the company's success. Each year, DRT invests 8% of its turnover in research and innovation.
A four-stage process
The CRYSTAL pure© process, developed by DRT, is emblematic of the company's qualitative and responsible approach. Respectful of the environment (it uses only hot water and a food solvent), its four stages, fully implemented at the Vielle-Saint-Girons site, make it possible to reduce and eliminate the tannins, while optimizing the content of active molecules, namely OPCs.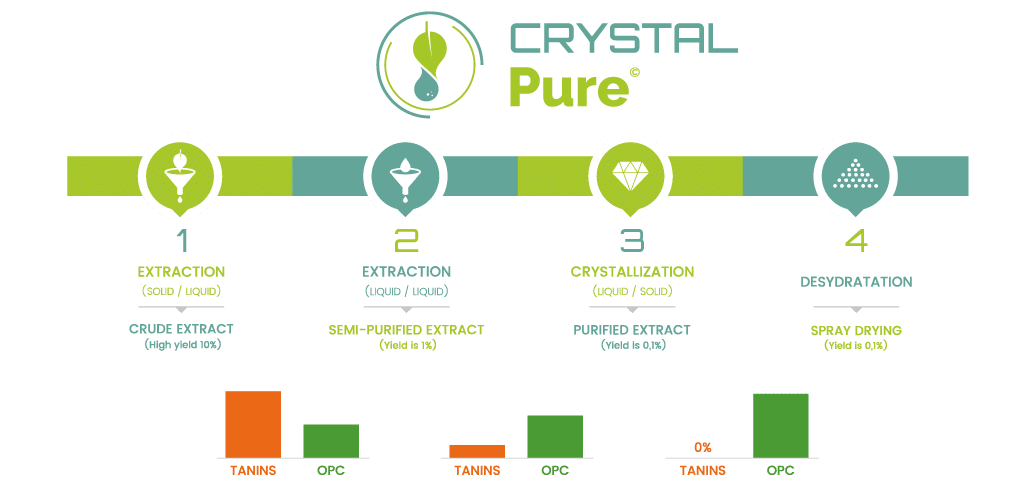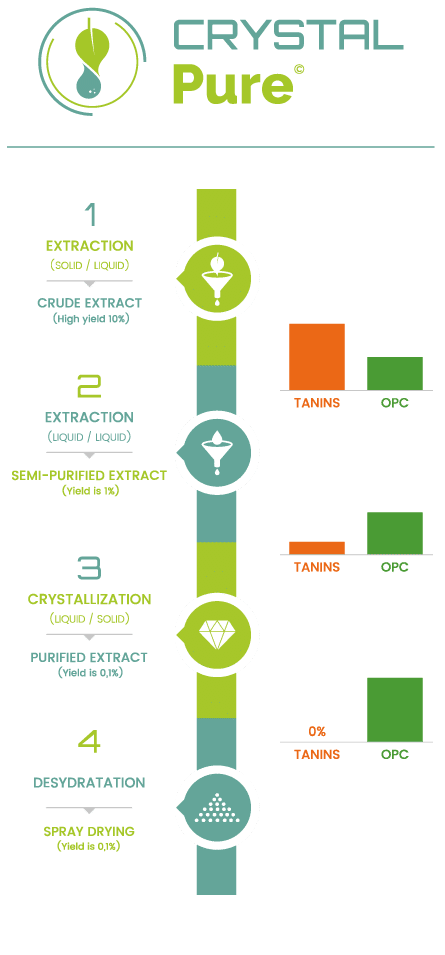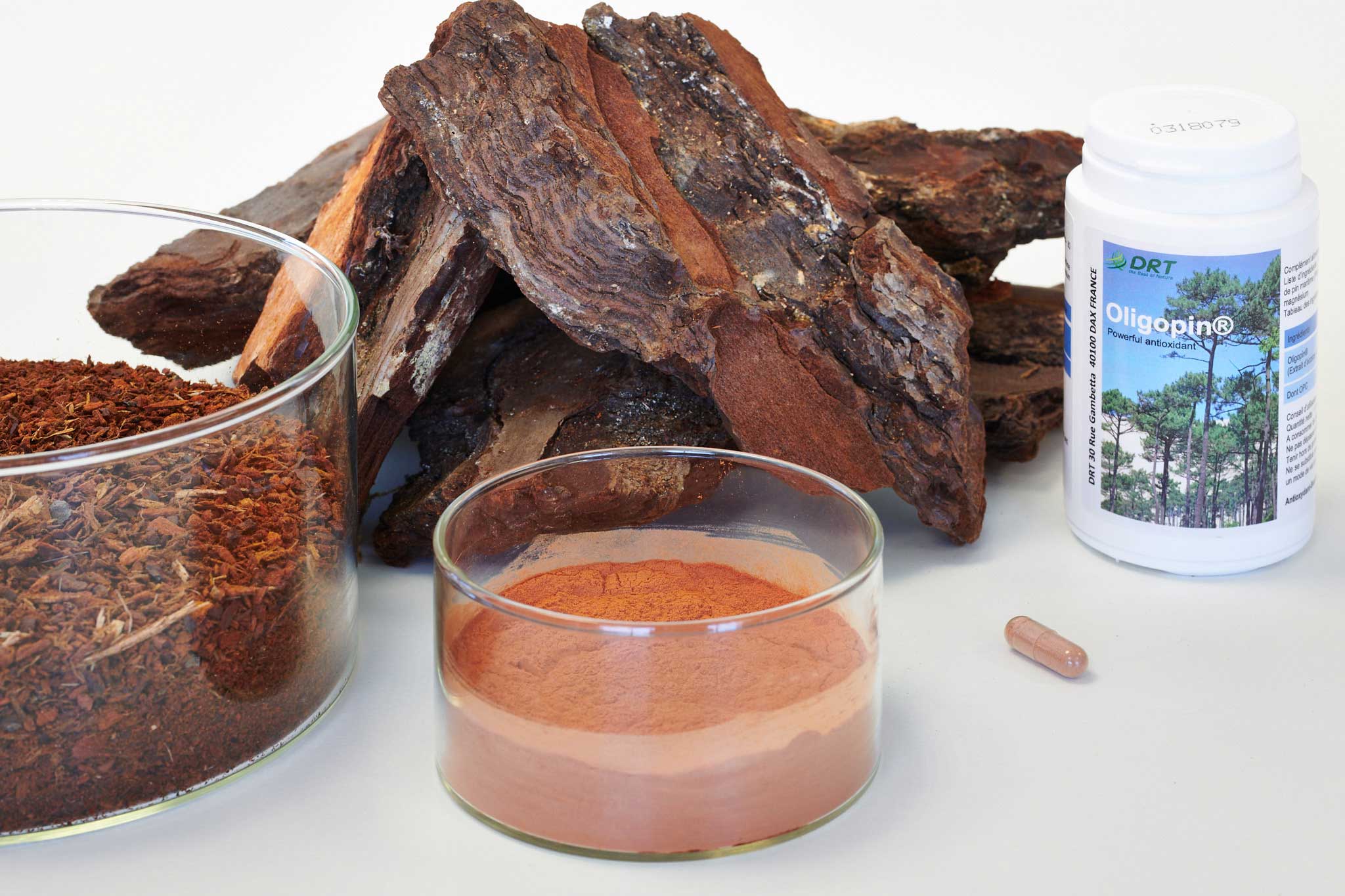 A concentrate of active molecules
Oligopin® and Cosmythic® are titrated in OPC of low molecular weight
Guaranteed minimum rate: 67% (per GPC)
Oligopin® and Cosmythic® contain a minimum of 96% polyphenols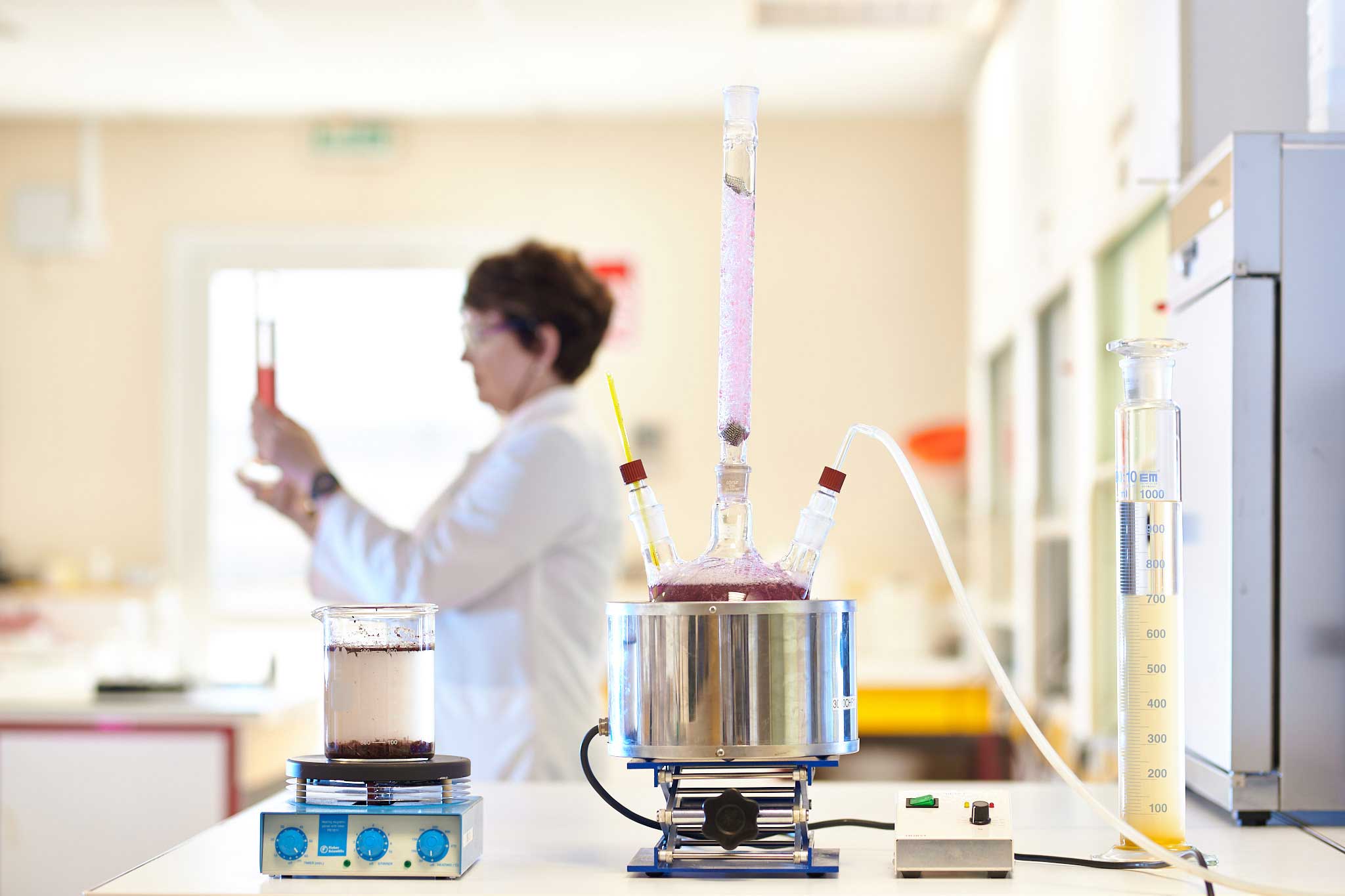 A dedicated production plant
The Vielle Saint-Girons site, located in the heart of the Landes forest, has housed a research and quality control laboratory since the late 1970s. The production unit, entirely dedicated to OPCs, meets the requirements of ISO 22000, ISO 9001, HACCP and cGMP certifications.